SMS Marketing Platform & SMS Marketing Campaigns
Web SMS marketing solutions. To allow brands and small businesses efficiently build integrated SMS marketing campaigns.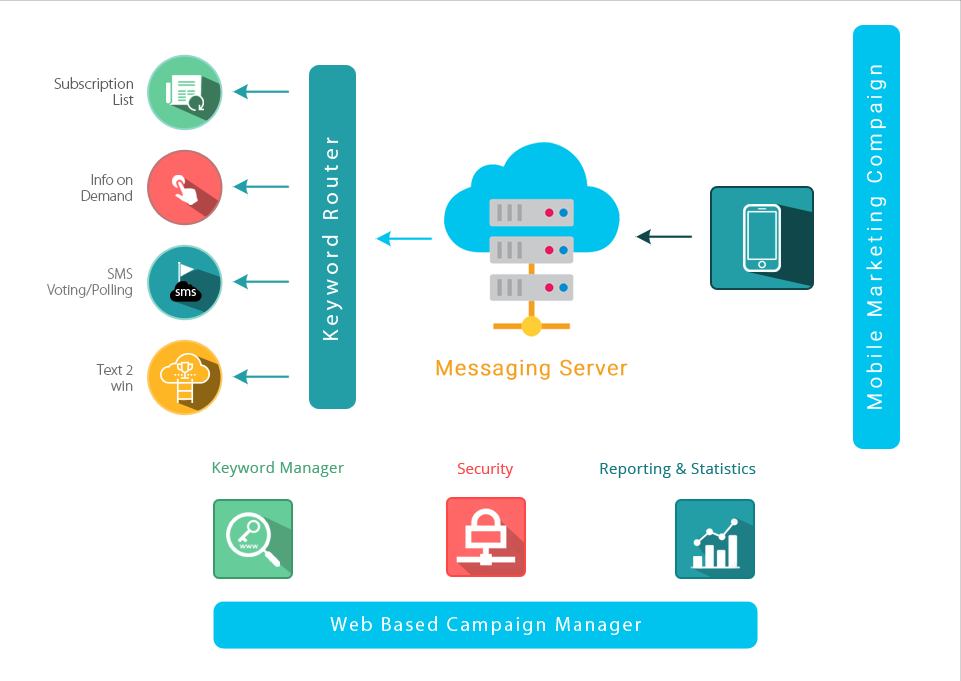 What is SMS Marketing Campaigns
The Wire2Air is a SMS marketing tool developed by Wire2Air to provide companies with the ability to launch SMS marketing campaigns.
Handles the routing, management, and delivery of SMS messages and offers an easy way to create SMS marketing campaigns through a specially designed web application.
A Complete solution for the management and handling of SMS marketing campaigns.
Features:
Self Manage web-based campaign Manager.
Unique Keyword routing engine, aliases keywords
End-User Control (opt-in/opt-out) the users can "opt-out" at any time with a Stop request.
Sticky Session; allow to create interactive applications
Supports multiple portals
The Web, WAP, and PDA, Premium-SMS support
Subscription lists in order to later be able to communicate with them via SMS, using the Broadcast tool.
Support SMPP, CIMD, & HTTP
Seamless integration with Content delivery platform
Integrated with premium SMS billing platform Sub Accounts support
Account, Billing, keyword credits, SMS credits management.
Live Web Reporting; Detailed MO/MT reports, Keyword and Subscription analysis, and many more statistics.
Export capabilities for all the information presented in Excel, PDF and RTF format.
Flexible architecture, just about every facet of MCDP can be tailored to provide an implementation customized to your specific needs.
Security; Users, Role, and Group management.
Support Multiple shortcodes
SMS credit level threshold alerts
Shared & Dedicated shortcodes
24/7 maintenance and support
Certified with all major carriers in North America
Vist more sms mobile marketing Platform….