360° Interactive Mobile Solutions
Text message marketing and SMS Marketing Software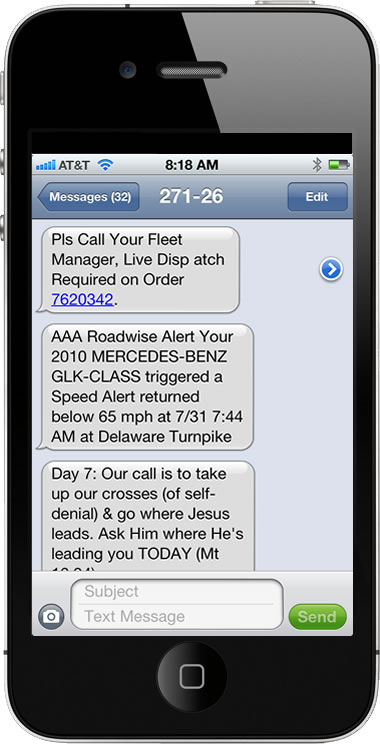 Wire2air is a text message marketing and sms marketing solutions provider that initializes innovative technology to solve your today's business competitions and create opportunities. Every campaigns regulating with wire2air's team of technology and marketing experts producing award-winning results. Our solutions are always industry targeted to provide domain expertise in each vertical. The Wire2air mobile sms marketing expert's team provides assist in developing specific objectives and achieving the goal at right time and location.
Wire2air is the industry's leading text message marketing campaign management company which has been providing services for past 10 years globally. With over thousands of satisfied consumer, our client can instantly develop interactive text message and picture messaging (mms) campaigns with our innovative sms maketing and text messaging platform .
Using mobile marketing for interactive marketing campaigns is easy with Wire2air.com. When our shortcode services is used to send text message marketing campaigns, a responses to that message is returned and stored for future marketing campaigns. You can then easily send bulk messages to your subscriber and even allow you audience to access your mobile internet WAP site. Some of the Business applications of Wire2air's campaigns include:
Get the most targeted results from your mobile campaigns
Used to promote events, specials, coupons, etc to a subscription list. Subscribers are required to opt-in, and can choose to opt out (and opt back in) at any time.
Read More...

Allow users to receive marketing information on demand.

Read More...

Users can vote for their favorite choice and view live results on their phone, webpage, or video screen.
Read More...
Users can text for a chance to win. Winners can be selected randomly (first N entries win, every Nth entry wins, Nth entry wins, selected at end) or manually.
Read More...
Used to create single or multiple question trivia campaigns. Assign points to each question and winners can be selected randomly (first N correct answers wins and selected at end) or manually.
Read More...
Allow content provider to push dynamic contents to users; such as stock alerts, Astro, Jokes, Weather update, traffic, Sports, News, etc. Integrate with XML services to feed data.
Read More...
Tap into our two-way SMS Developer API to quickly launch your own SMS marketing applications.
Read More...
Adding SMS notification with embedded URLs has many advantages: you can reach your users wherever they are, provide links to detailed rich content, increase awareness of your mobile web offering, and drive additional traffic deep into your mobile web site.
Read More...
With the Text to survey module of wire2air sms marketing platform; brands, agencies, small businesses, and mobile advertisers can obtain immediate feedback on a certain event or action from your customers.
Read More...
If you're looking for a specific text message marketing campaign type that you don't see listed here, just give us a call - we probably already support it.