MMS Marketing: Video & Picture Message Marketing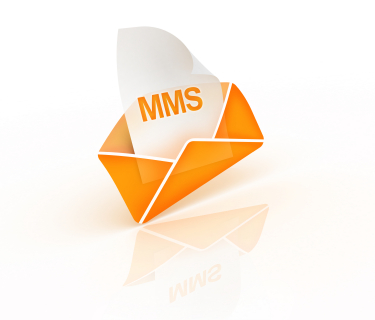 What is MMS Marketing?
Wire2Air Multimedia Messaging Service (MMS) is an end-to-end solution enabling a business to deliver a rich MMS experience to customers. You can now combine text, pictures, photos, animations, speech and audio for the ultimate messaging experience.
A multimedia message can, for example, be a photo or picture postcard annotated with text and/or an audio clip, text, photo or
a video clip. It can also simply be a drawing combined with text. MMS, the Multimedia Messaging Service, is an advanced way to send text messages that include pictures and videos to mobile phones. Now send text messages beyond the 160 characters in length using MMS. Brands, advertisers, and businesses can deliver powerful messages with multimedia content and increase brand recognition, sales, promotions, and marketing. Wire2Air provides solutions to send single or mass MMS messages using the web-based software.With Wire2Air multimedia messaging service you can launch Mass & Bulk MMS in seconds.
MMS Marketing: Video & Picture Message Marketing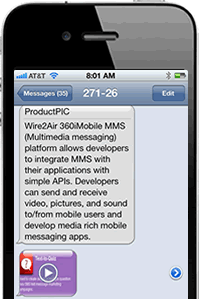 The platform provides an opportunity for marketers to create video message marketing campaigns. Text-to-MMS deliver rich engaging video or picture advertisement or build on demand to consumers
and also build opt-in list. MMS-to-win campaigns, such as consumer can take picture or shot a video and send it as MMS to short code
to enter in the campaign. Marketers can also use group MMS feature to send video or picture message with text beyond 160 characters to opt-in mobile subscribers, e.g. Mobile coupons with barcodes, a product short video, etc.
MMS Mobile Coupons
Business can send scannable MMS Mobile coupons to customer using MMS picture messaging. Customer can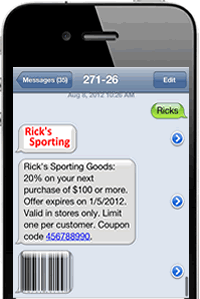 either text a keyword to receive a coupon or business can mass send MMS mobile coupons to opt-in customers' mobile phone.
See MMS Coupons campaign in Action:
Text Ricks to 27126 (msg&data rates may apply)
There is a myth that only smartphones can send and receive MMS, but the fact is that even featured phone with a camera can also send and receive MMS. This means that most mobile subscribers can send and receive video or Picture MMS on their mobile phones. The Wire2Air MMS platform converts an MMS message into a mobile link for non-supported networks and devices. This opens up a wide range of opportunities for marketers to interact with the mobile users.
Vertical Markets: Entertainment, Media, Moview trailers,Movie & Show Tickets, Retail, Brands, m-Greetings, Sports & News Alerts, Business, Enterprise, Office automation, Mobile Health, Insurance, Real Estate, Security Monitoring, Social Media etc.
Tags: Inbound MMS, Outbound MMS, Receive MMS, Send MMS, Video Marketing, Picture Messaging, Video Messaging, MMS to email, email to MMS
*Msg&Data rates may apply. Text STOP to cancel.