Wire2Air released a New Dashboard for Mobile Marketing and SMS Messaging services! Including a brand new design and new features. This is a wider effort to simplify our apps and improve our users' overall experience with our apps. Why did we change it? We received lots of feedback that our design wasn't as modern as it could be. Also, it was time to adopt some Web 2.0 standard design and cutting edge technologies to improve our app's performance and make it easier to add new features. As a result, we decided to rebuild the app from the ground up. Over the last few months, a select group of customers has been testing it – and today we're finally ready to show it off to everyone. In the coming months, we'll continue adding new features and other improvements. The newly designed dashboard features intuitive design, enhanced reporting and many more new features. The dashboard was redesigned based on clients' feedback to highlight the high-powered features they use most. It boasted a sleek new look, at-a-glance information about the send and received text and pictures messages (MMS) consolidated reporting.
What's New
1. New Design
When you log in, you'll notice the most obvious difference: the new design. We've drastically simplified the look and feel of the Dashboard, as well as adopted a more modern aesthetic.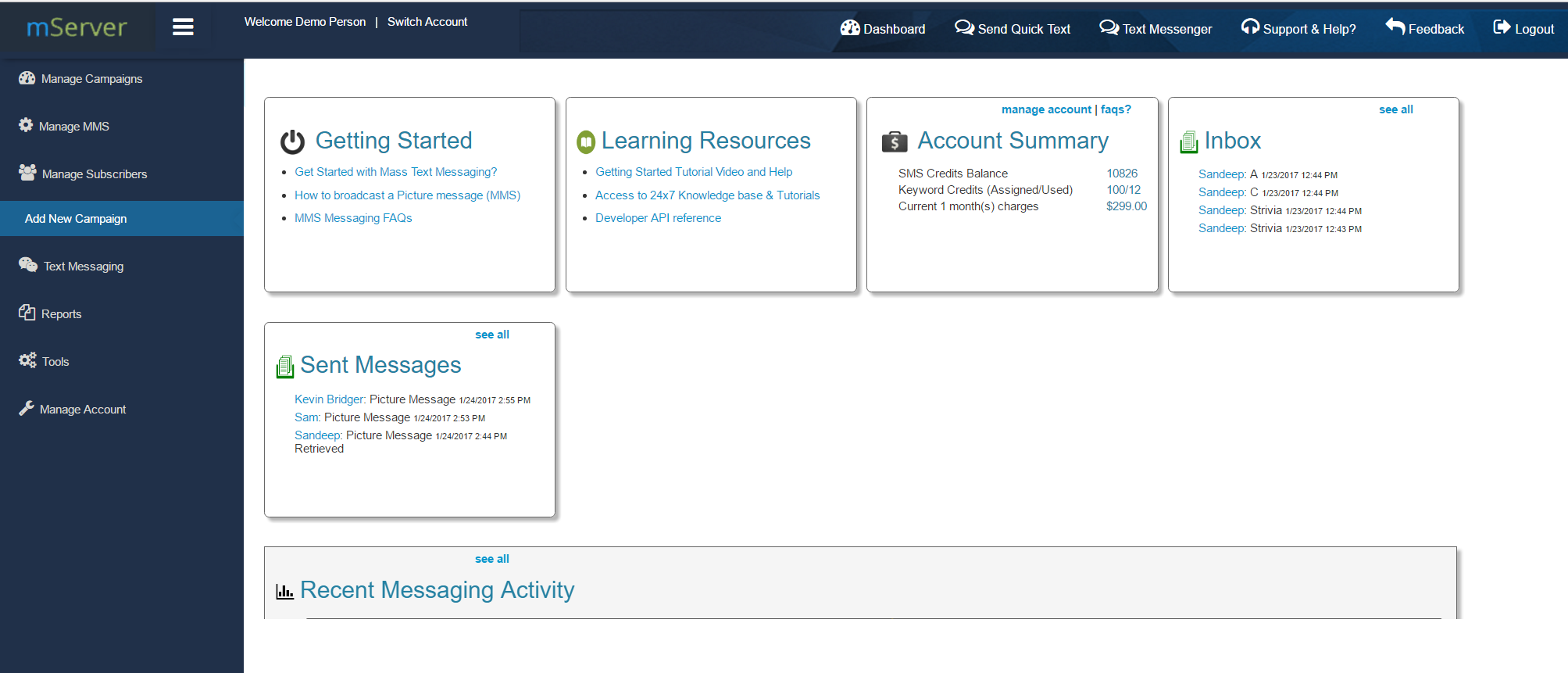 2. Manage Campaigns Shortcuts
Now you can access campaigns features frequently access function directly from Manage Campaigns screen. For example; Text Polling Results, Survey Data, Web Widgets, Copy Survey Function, etc.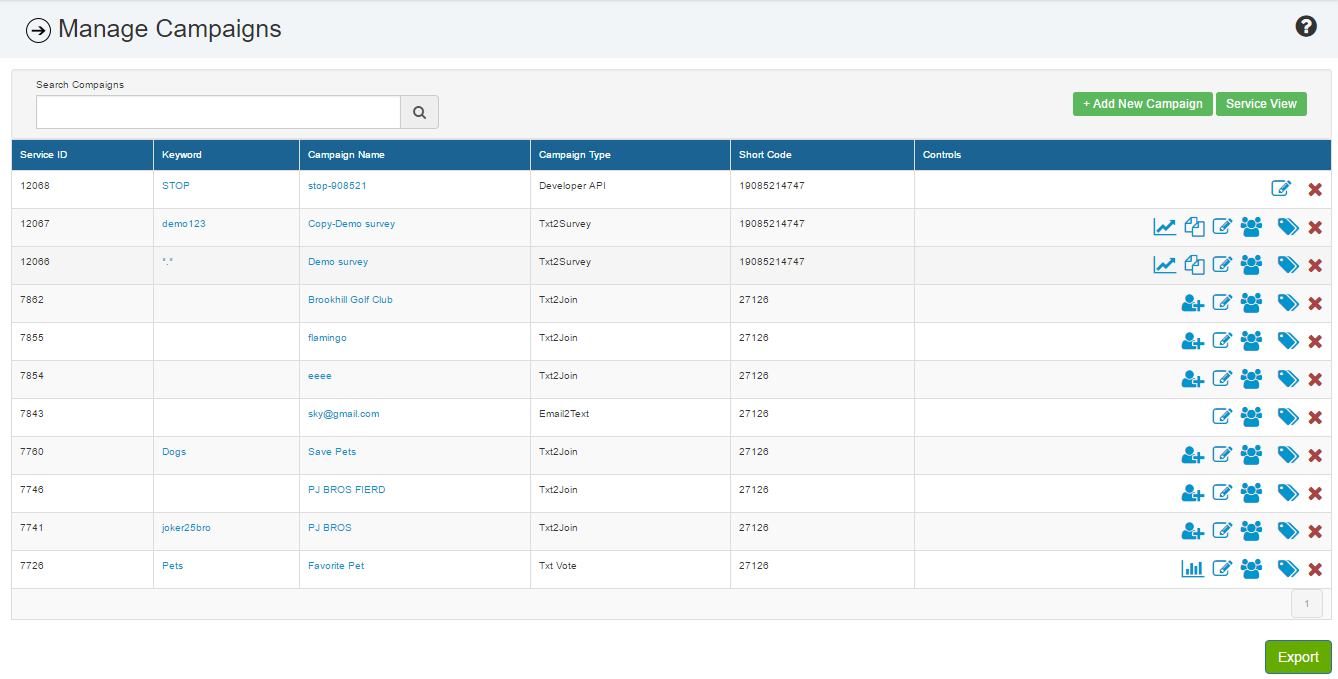 3. Phone list cleaning/Mobile Number Scrub tool Improvement
Upload a CSV file loaded with phone numbers and process through Phone list cleaning tool and import filtered mobile numbers directly in the subscription list.

4. Survey and Poll invitation to Subscribers' SubGroup and cross-campaign invitation
Send an invite to subscribers of another campaign or Manually enter the recipient mobile numbers. You can also send an invitation to a subgroup of subscribers based on the rules defined in the subgroups to participate in the Text Poll or Text Survey.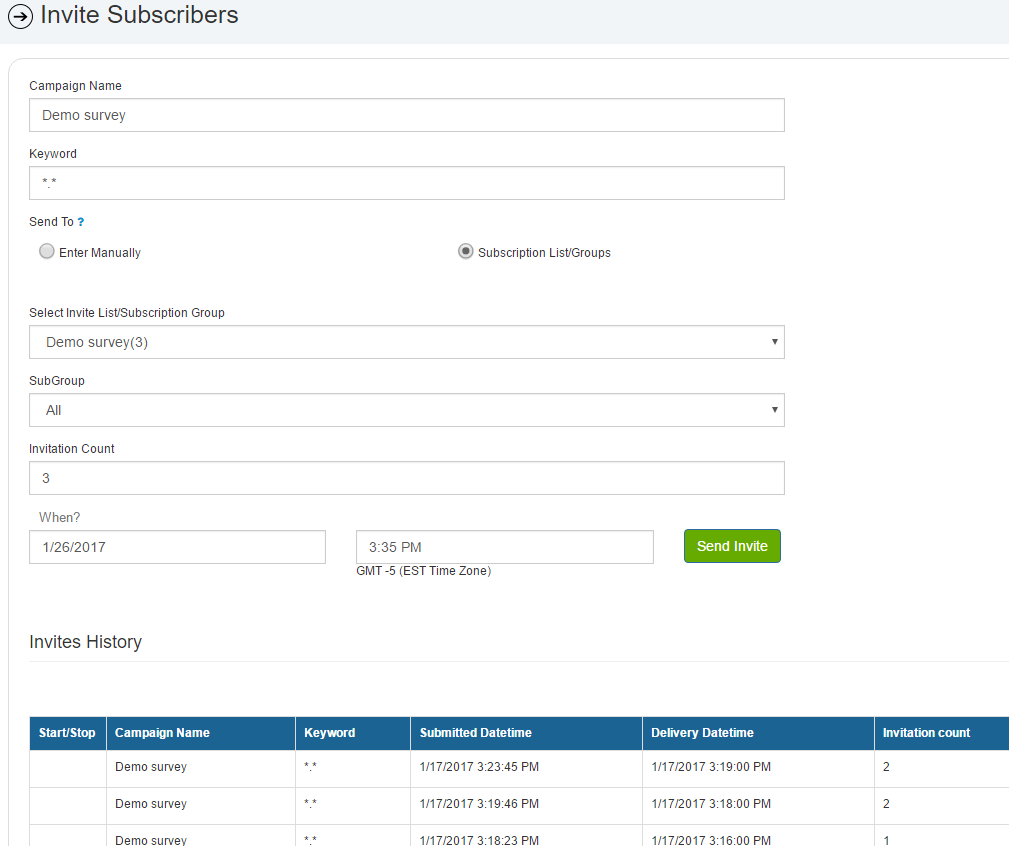 5. Enhanced Text Appointment Reminder System; Google Calendar support added
Support for Google Calendar added to the appointment reminder system, now schedule patients or clients appointment in Google Calendar and have a text reminder sent to them.

6. Text Survey Clone feature
Clone/Copy an existing survey with just one click of a button, no need to manually re-create questions and options.

7. Unicode Detection and Transliteration Tool
Text messages are limited to 160 GMS characters. If your text contains any Unicode(Non-English, international characters) symbols, it needs to encoded as Unicode which reduced the text character counts to 70 characters per text message instead of 160. This means that a 160-character SMS message will be split into three text messages if they have Unicode symbols. This is not a user-friendly and can cost your three times cost to send one text message. By using the Unicode character detection tool, you can identify and replace symbols that aren't part of the 7-bit GSM charset to avoid extra cost. We also provide a transliterate of the text message to GSM characters, which might not exactly same as your original text with but will be a new version of replacement characters from GSM character set, without any Unicode.
You can always access Unicode detection tool from Tools Menu option from Dashboard.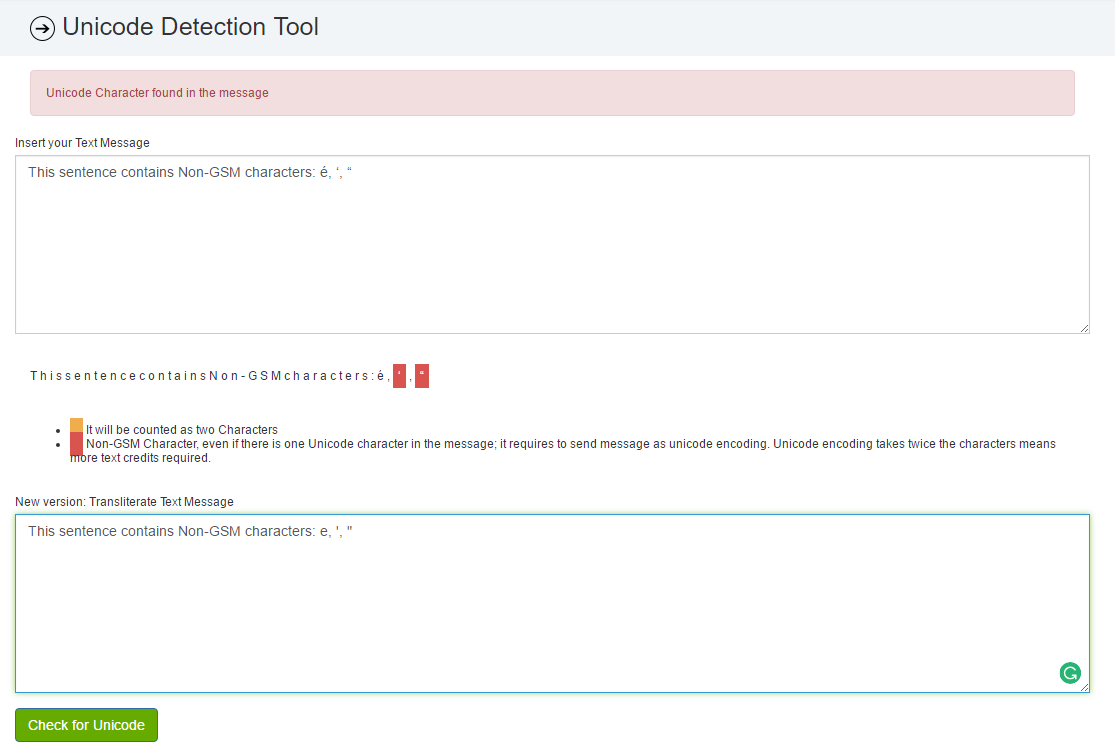 Your Feedback or Questions
If you have any feedback, questions or issue related to the new features, please contact support at 
support@wire2air.com
.
/wp-content/uploads/2018/03/wire2air_Final_Logo_2_72-1-300x95.png
0
0
wpcontent wpcontent
/wp-content/uploads/2018/03/wire2air_Final_Logo_2_72-1-300x95.png
wpcontent wpcontent
2017-06-20 21:18:26
2017-06-21 21:04:35
Wire2Air Released a New Dashboard for Mobile Marketing and SMS Messaging services
Wire2Air Newly Designed Text Message Marketing and Business Text Messaging Dashboard..coming...