360° Interactive Mobile Solutions
Text Message Marketing & Campaigns solution with Wire2air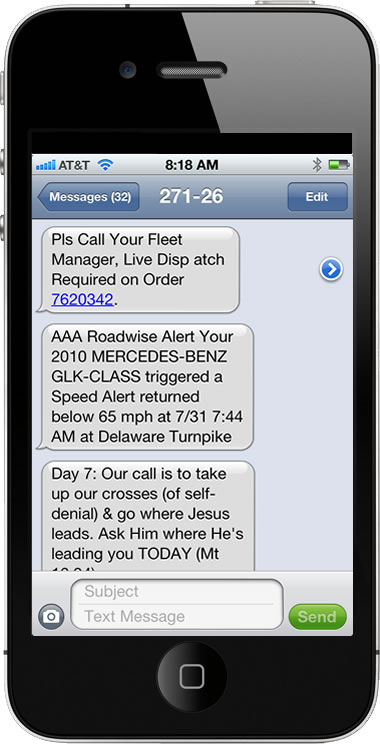 Wire2air has offered Text message marketing campaigns to develop you organization and services. We have an expert team of marketer to develop and deal marketing campaigns via text messages worldwide. Today over 4 billion people use mobile phone and about 90% people read text messages so you can think how it is going popular marketing medium to sale your product and services easily and effectively. Text message marketing campaigns is best for location based marketing strategy. It could be very simple and easy marketing method to reach at people home. Today almost all big brands and agencies are using this method to increase instant sales and traffic to their shop. Connecting with text message marketing campaigns, you can easily offers product discounts, latest rates, new products and services to customer to increase sales.
We offers customize text messaging & mobile marketing campaigns for all types of business organization. We are ready help or develop small as well as big organization with our interactive and customize text messaging software.
Some of the most popular business filed includes:
Bars & Restaurants: We have developed a interactive, innovative and inexpensive text messaging promotions for restaurants, bars and nightclubs.
Real Estate: Our text messaging software for real estate is developed to provide information about home pictures, location, prices and facilities.
Event marketing: our expert team offers interactive platform to offers your event and party promotions. We have an expert team to provide festival promotions.
Magazines: increase your connectivity with magazines readers by putting you promotional offers on top page with short code number.
Radio: Extend your radio listener with our innovative marketing campaigns like voting, polling, text2win etc.
Television: offer your audience interactive application with our text messaging software.
School, colleges & Universities: you can updates with your student's classes, exam date, fee date, vacation with our interactive text messaging software.
Retail shops: retail shoppers can easily send out their offers of the day to their subscribers.
Wire2air text message marketing software features include:
Customer can easily interact with you with our short code to join you product or business campaigns
Easily get your saved contact list to send bulk text messages
Customer incoming number and information is saved as email blasts
Function to operate unlimited contact lists and groups
Automatic response system when customer join your list
Install software either on web based application or cell phone.
Automatic alert and scheduled text messaging system
Sign up with wire2air text message marketing campaign today!